Butterfly monitoring is vital for assessing butterfly population trends and to understand the causes of change. Over several decades and in many countries, butterflies have been monitored regularly and has produced many insights to support their conservation.
To support further development of butterfly monitoring, we have produced the following guide.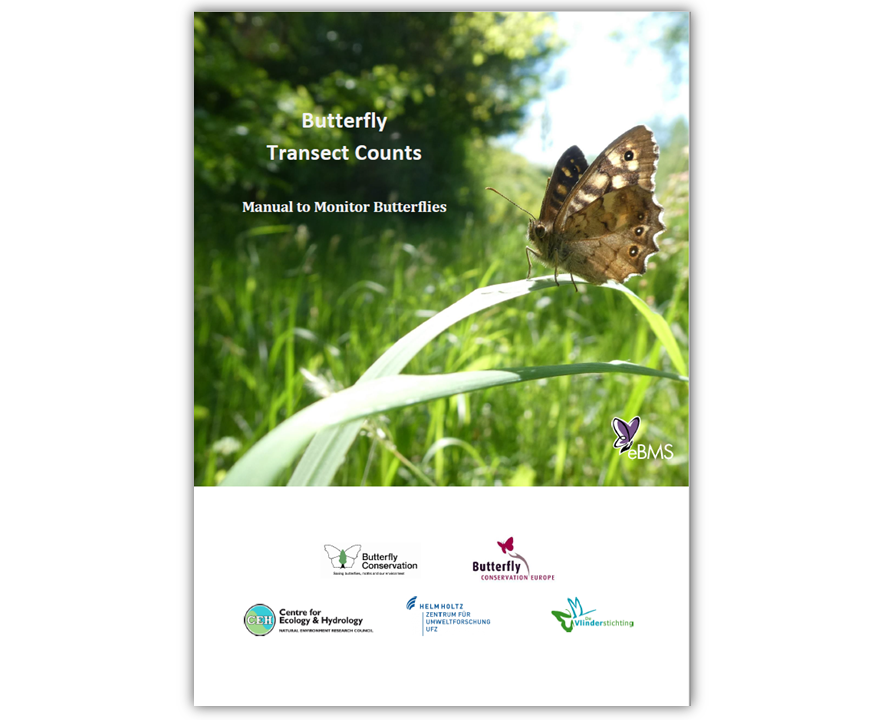 Manual for Butterfly Transect Counts
Transect counts are the main method used in the European Butterfly Monitoring Schemes.  You can download the Manual for Butterfly Transect Count to learn how to use this method. In this Manual you will find useful information about monitoring butterflies with the transects including: how to select a place to monitor, where to setup your transect route, which simple rules to follow for a transect visit and how to submit your records. 
This Manual has been adapted for the following languages: