Butterfly monitoring is vital for assessing butterfly population trends and to understand the causes of change. Over several decades and in many countries, butterflies have been monitored regularly and has produced many insights to support their conservation.
To support further development of butterfly monitoring, we have produced the following guide.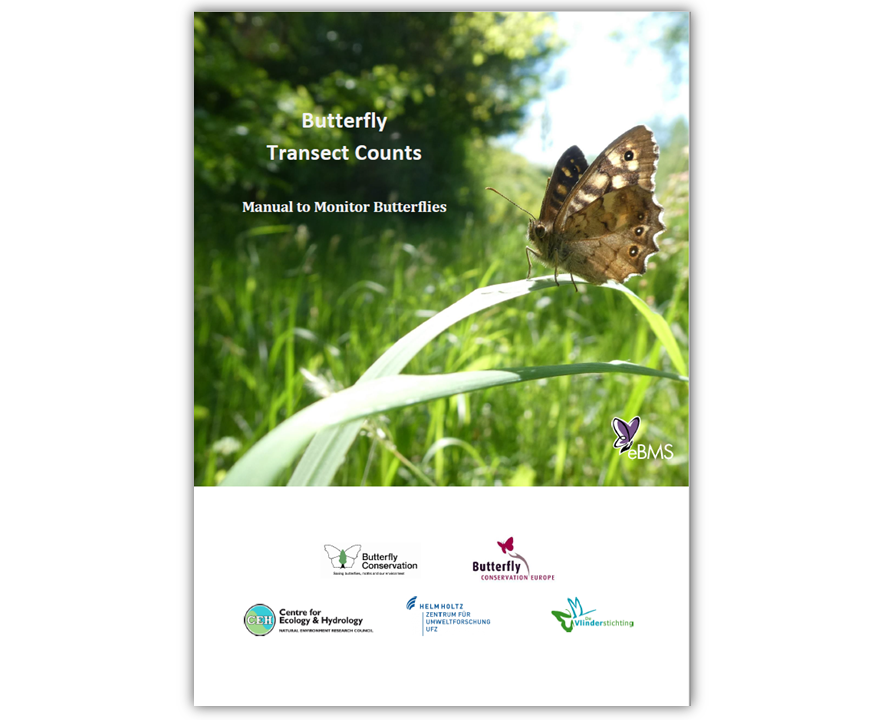 Manual for Butterfly Transect Counts
Transect counts are the main method used in the European Butterfly Monitoring Schemes.  You can download the Manual for Butterfly Transect Count to learn how to use this method. In this Manual you will find useful information about monitoring butterflies with the transects including: how to select a place to monitor, where to setup your transect route, which simple rules to follow for a transect visit and how to submit your records. 
This Manual has been adapted for the following languages:
          - Polish (a Manual adaptation for Poland)
          - Spanish 
          - Italian 
Field Guides for butterfly Identification
Many countries in Europe are very rich in butterfly species and identifying butterflies is a real challenge. In Italy there are around 290 species and the lack of identification guides were a problem. Together with the Italian Butterfly Group we divided Italy into climatic regions and selected the 72 most common species in each. We eventually produced 4 different Field Guides from specific regions: Padana plain, Mediterranean area, Apennines and Mediterranean Islands. We translated the text, organised the species by families and genus and showed special characteristics to enable correct identification. You can download the guides from here and print them directly.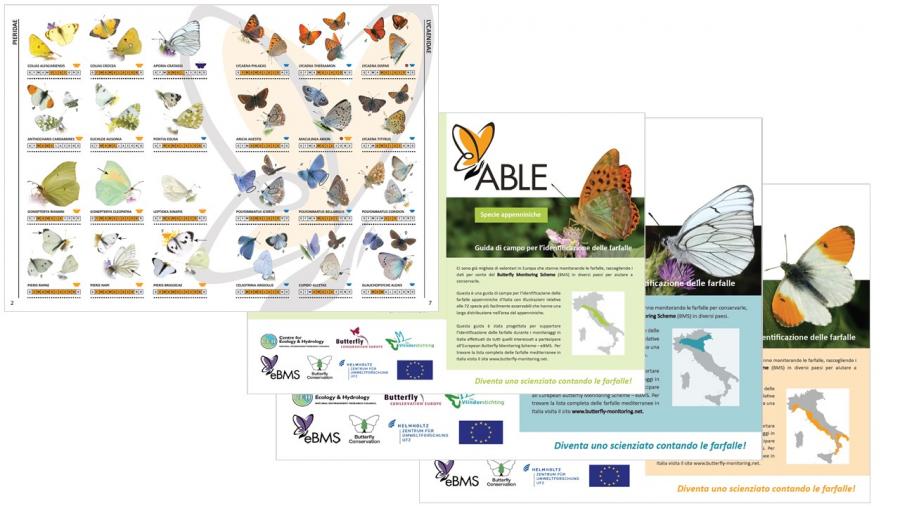 *these field guides are in Italian language
How to print the Field Guides: 

The pdf has 4 pages that you can print in two sheets for both sides. 
The order of the pages are organised to print them directly. 
When you have the two sheets printed, just fold the sheets for the middle and organise them following the number of the pages.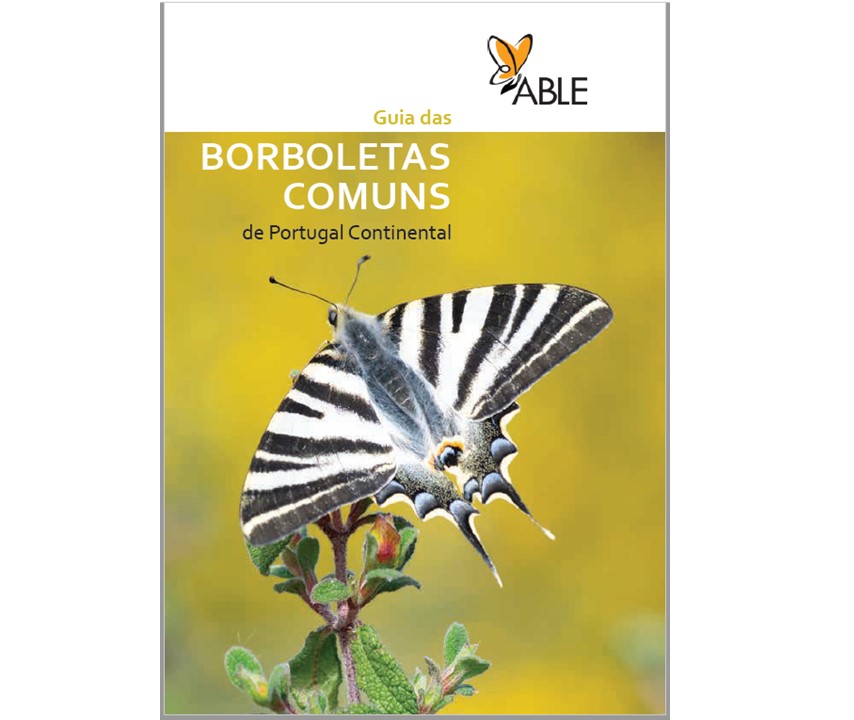 Booklet Common Species Portugal Continental
This guide illustrates 60 common butterfly species in Portugal Continental and it is a great help for those just beginning to identify butterflies and want to participate in the Butterfly Census of Portugal. This booklet was produced with the ABLE project and with the help of Tagis - Centro de Conservação das Borboletas de Portugal
         Enjoy the Identification Field Guide!
eBMS Information
Here you can download an eBMS leaflet explaining the network together with the project ABLE for promoting butterfly monitoring in Europe. You can find this leaflet in several languages:
- Greek
- Turkish
- Spanish
**** If you want to produce similar materials in your country, help us in the translation or have other suggestions, please contact us ebms@ceh.ac.uk