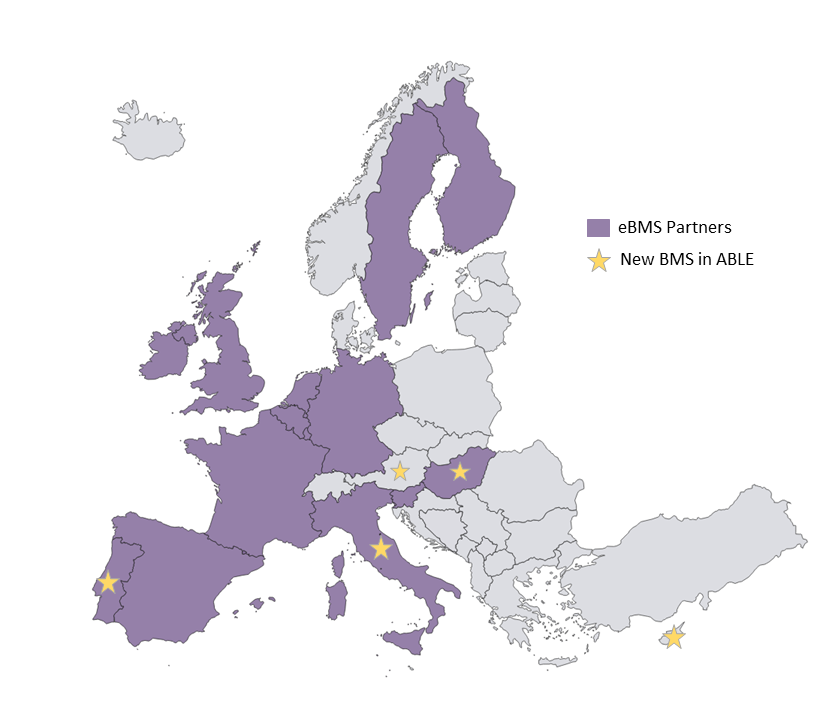 New Butterfly Monitoring Schemes:

During this year 2019 ABLE project did a great progress in the creation of new Butterfly Monitoring Schemes and including existing schemes in the network of eBMS. 
New schemes created in 2019 were in Portugal, Austria and Cyprus with a great welcome in the society and many volunteers 
Schemes joined to eBMS network: Hungary, Italy, and Slovenia providing data to the central database and increasing the number of transects.

The ABLE project helped to several of these schemes promoting butterfly monitoring with several workshops, training seminars and material for volunteers. Many new butterfly transects have been created this year and many more will start next year to cover more European area and determine the situation of butterflies in Europe. We thank to all the volunteers willing to collaborate and to all the effort provided by coordinators and collaborators. We will continue working for butterfly conservation!
Map shows the eBMS network status in Nov.2019 and new BMS developed/created in 2019 with ABLE

Profile of a new BMS coordinator - ABLE Newsletter 2019
eBMS Network -  ABLE Newsletter 2019
Material and Tools:
- Field Guides for butterfly Identification
We wanted to help countries with material to identify butterflies in the easiest and useful way. During the year of 2019, ABLE was working with Italy to solve the problem of the lack of identification guides/books. Together with the Italian Butterfly Group we divided Italy into climatic regions and selected the 72 most common species in each. We eventually produced 4 different Field Guides from specific regions: Padana plain, Mediterranean area, Apennines and Mediterranean Islands. We translated the text, organised the species by families and genus and showed special characteristics to enable correct identification.
You can download the guides from the Material section of this website and print them directly.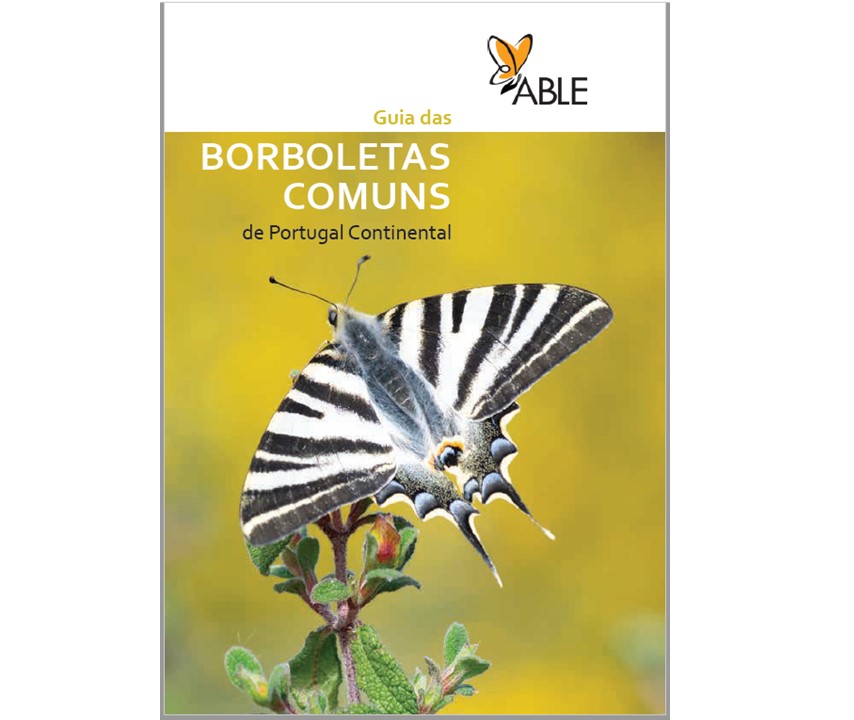 - Booklet Common Species Portugal Continental
This guide illustrates 60 common butterfly species in Portugal Continental and it is a great help for those just beginning to identify butterflies and want to participate in the Butterfly Census of Portugal. This booklet was produced with the ABLE project and with the help of Tagis - Centro de Conservação das Borboletas de Portugal
Material and Tools - ABLE NEwsletter 2019
Publications:
- Technical Report EU Butterfly Grassland Species 1990 - 2017
The updated of EU Butterfly Indicator for Grassland species, 1990-2017.  We produced a technical report to describe the indicator, it represents a major update on previous versions, through the incorporation of more and expanded datasets, together with new analysis techniques. It is the first major output of the Assessing ButterfLies in Europe (ABLE) project. This would not have been possible without the effort of all the collaborators, national schemes and volunteers that provide the data. Our appreciation to all of them  
The EU Butterfly Grassland Species 1990-2017 indicator is part of the monitoring report on progress towards the SDGs in an EU context — 2019 edition, which can be accessed here.  The grassland butterfly indicator contributes to Goal 15: Life on Land.
Results - ABLE Newsletter 2019
The ABLE project and future plans